REEL
WORK
RECOGNITION
ABOUT & CONTACT
PHOTOGRAPHY
PRINT




ACCUTRACK RADAR
TV Commercial / WABC Channel 7 New York
2012
DESCRIPTION
This is a TV spot that I created and animated while working at WABC Channel 7. It promotes AccuTrack Interactive Radar and 7online.com. I also created the storm cloud formations/blobs and animated them over top of the street maps.
MY ROLE
Concept/art direction, motion design, editing, music/sound.
TOOL KIT
After Effects, Illustrator, Photoshop, Final Cut.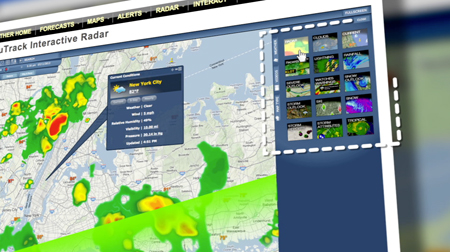 Green, yellow, and red storm cloud formations that I created.

JOSH A. KAPUSINSKI / joshkapusinski (at) gmail.com