REEL
WORK
RECOGNITION
ABOUT & CONTACT
PHOTOGRAPHY
PRINT




Video: Attract Loop (compilation)
NOOK HD+
Digital Signage, In-Store Demo / Barnes & Noble
2012
DESCRIPTION
These are a series of device demonstration vignettes that I worked on at Barnes & Noble during the Fall 2012 launch of the NOOK HD+ tablet. Each vignette promotes a different feature on the device. There were four vignettes created for the UK launch, and 14 vignettes for the US launch. The videos played in stores - Barnes & Noble, Target, and online at nook.com and nook.co.uk.
MY ROLE
Motion design/animation, editing, apps capture.
TOOL KIT
After Effects, Photoshop, Illustrator, Final Cut Pro.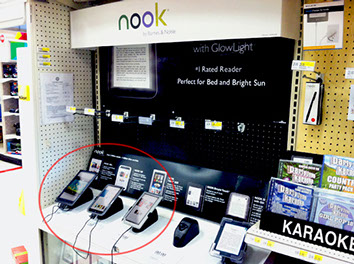 Videos playing on devices in a Target store.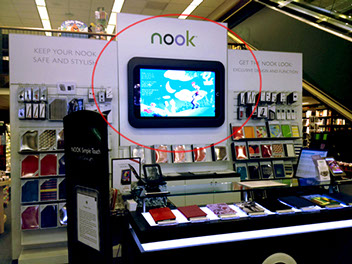 Video playing in a Barnes & Noble store.
Video: Incredible Reading (portrait version)
Video: Outro for UK versions

JOSH A. KAPUSINSKI / joshkapusinski (at) gmail.com