REEL
WORK
RECOGNITION
ABOUT & CONTACT
PHOTOGRAPHY
PRINT




THE KING OF MERRIMENT
Film / Maven
2014
DESCRIPTION
The King of Merriment is a snapshot of the unconditional love that people have for a place. It's a careful mash-up of 1950s Coney Island to the present day. The mash-up creates an interesting juxtaposition in celebrating Coney's rich history, while highlighting its beauty in the melancholy landscape of winter, that is made up of residents, die-hards, characters, dreamers, and pilgrims who are drawn to the sea regardless of season, and who form its unique community when the summer crowds dissipate. This is the inner beauty of Coney Island USA that many can now see, appreciate, and learn about.
MY ROLE
Concept, art direction, camera operation, editing, motion/compositing/title design.
TOOL KIT
Final Cut Pro, After Effects, Illustrator, Photoshop, Mocha Pro.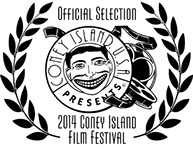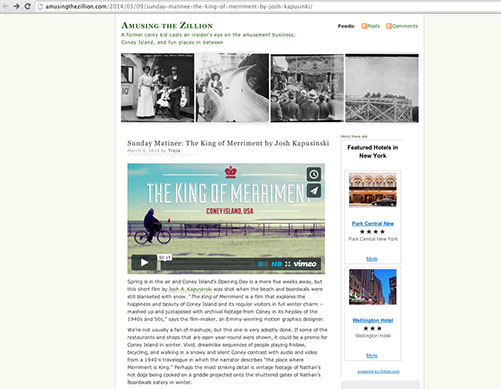 A blog that the film was featured on.

JOSH A. KAPUSINSKI / joshkapusinski (at) gmail.com