REEL
WORK
RECOGNITION
ABOUT & CONTACT
PHOTOGRAPHY
PRINT




ARUBA LIGHTBOX AD
Aruba Tourism Authority / Concept Farm
2017
DESCRIPTION
This is a video of the Time Inc. Lightbox ad I worked on, which is a content-rich unit designed to deliver heightened consumer engagement. The ad includes a Plotagraph image where I created movement from a still image.
MY ROLE
Motion design, editing.
TOOL KIT
After Effects, Illustrator, Photoshop, InDesign, Premiere.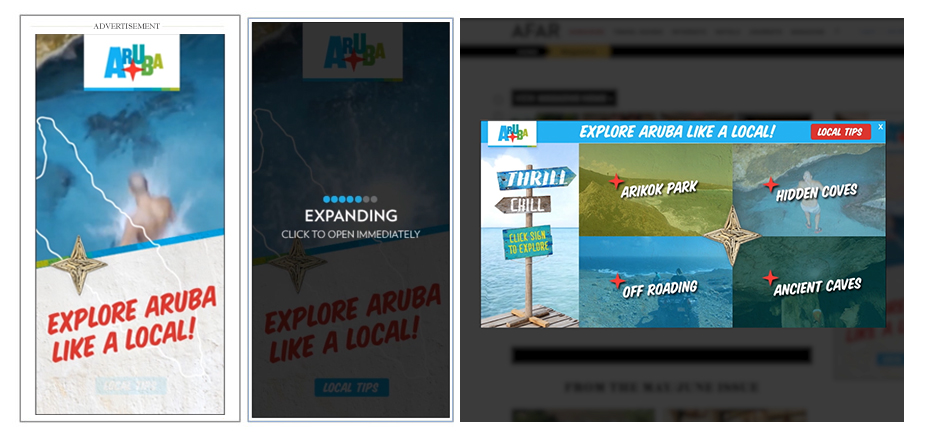 Opening Screen: Plotagraph

JOSH A. KAPUSINSKI / joshkapusinski (at) gmail.com